Autism Academy for Software Quality Assurance (AASQA)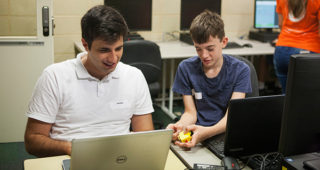 The AASQA is our flagship outreach program aimed at helping people on the autism spectrum to leverage their potential in programing, robotics, digital arts and more.
News and events
Asssociate Professor Marita Falkmer's sharing on inclusive research at Jönköping University, Sweden.

AASQA wins Business and Higher Education Round Table (BHERT) award for the 'Outstanding Collaboration for National Benefit'.

Autism Open Day focuses on strengths and opportunities
Get involved
We welcome volunteers, students of any discipline, and researchers who are interested in autism to get involved in CARG.