Autism Academy for Software Quality Assurance (AASQA)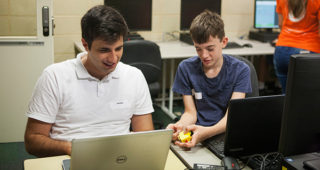 The AASQA is our flagship outreach program aimed at helping people on the autism spectrum to leverage their potential in programing, robotics, digital arts and more.
News and Events
Come join us over coffee/tea in an informal support group for parents whose children with autism are transitioning from school to adulthood.

Drawing from lived experience, Katherine shared about mental health and the benefits of having passions for autistic people in conjunction with the Autism Appreciation Month.

An exhibition devoted to the output of two neurodiverse artists.
Get involved
We welcome volunteers, students of any discipline, and researchers who are interested in autism to get involved in CARG.