Autism Academy for Software Quality Assurance (AASQA)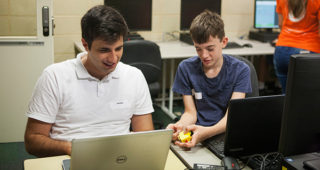 The AASQA is our flagship outreach program aimed at helping people on the autism spectrum to leverage their potential in programing, robotics, digital arts and more.
Autism Open Day Information Package
Information about the Autism Open Day on March 29, 2020, including getting to the venue and other information which might be useful on the day.
Get involved
We welcome volunteers, students of any discipline, and researchers who are interested in autism to get involved in CARG.